Cast Controller
Every Video on the Web on your TV
Cast Controller brings every video on the web from your Android phone or tablet into your living room. Browse the page where your video is located at and play it instantly on your Chromecast or any Google Cast enabled device, your Amazon FireTV or FireTV Stick.
Get the free App now from the Google Play Store or Amazon App Store!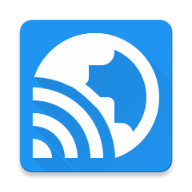 Cast Controller Features
Watch almost every video on the web on your TV via Amazon FireTV or a Google Cast-enabled device, without the need of any additional companion- or receiver-app
Unlike similar apps, Cast Controller gets the video directly from your browser after the site has been loaded completely and therefore handles a huge variety of video players and -sites
Works seamlessly with sites such as Facebook, Twitch, Instagram, Vimeo and Clipfish, as well as almost every video your phone's browser would play, too
Control video playback directly from your phone
Chromium Browser with Favorites management and built-in Search Engine and Autocomplete
Advanced Browser features like Desktop mode, Browsing history and disabling Javascript or Cookies (PRO version only)
Safety first! The built-in, lightweight AdBlocker and Tracking Protection prevent ads from annoying you and malicious sites redirecting you (PRO version only)
Play your last-seen videos directly, without having to re-visit the page (PRO version only)
Completely Ad-Free (PRO version only)
Now even more convenient:
Use your favourite browser instead! Cast Controller now opens links from any other app having a Share-function
New built-in Popup Blocker for both Free and PRO Version
You can cast to other devices like Smart TVs or Game Consoles now by sending the video to third party apps like AllCast, BubbleUPnP or LocalCast
Get started with Cast Controller
Connect your phone or tablet to the same WiFi-Network your FireTV or Cast-Device is connected to.
Choose the device you want to play on from the Toolbar in the top right corner. If you don't see any devices, please check your connection.
Visit the page where your video is located at. You can simply type in an URL or a search term into the input field.
Tap the video and start it in the browser to get it recognized. If a video was found, the Action Button turns
orange
.
Tap the Action Button in the bottom right corner to start playing the video on your TV!
Tap the small blue Button for additional Actions, like sharing/opening the video with other apps (e.g. BubbleUPnP, AllCast or LocalCast for Smart-TVs and DLNA devices).
Control the playback on your TV directly from the app.
Sample Video
Try out Cast Controller now! Hit the Action Button to watch Big Buck Bunny on your TV - simple as that :)
Supported videos and app limitations
Some sites actively refuse third parties to access their videos, e.g.
YouTube or Dailymotion
. Similarly, videos from sites using highly customized players - such as
Hulu, Netflix or Amazon Video
- cannot be played either. In most of those cases, you can make use of the respective official apps.
Flash videos
are
not supported
either, as neither Cast nor FireTV are able to play them.
Simply put, Cast Controller handles every video that would play on your phone's browser, as well - with a few minor exceptions.
Please note that Google Cast isn't supported on Kindle Fire Devices by default, since
no Chromecast App works on unmodified Amazon Devices
. You can find a
tutorial here
on how to easily install Google Play Services on Fire Devices.
The
Desktop mode
is limited to sites that are actually using seperate Desktop/Mobile versions. So-called "responsive" sites (such as this one right here) adapt solely on the basis of your device's screen size and can therefore not be changed.
Additionally, in case you experience any issues while using the
advanced browser features
, try to disable Desktop mode and enable Javascript for best results.
Please consider testing the Free version first before upgrading to the PRO version. That way you can make sure this app suits all your needs.
Problems?
You cannot play videos from your favorite site? Tell us which one it is and we will see what we can do!
Are you having any other issues with Cast Controller? Please consider sending us an
e-mail
before submitting a negative review. We are certain that we can help you out!
You can also feel free to join the discussion on
XDA-Developers
.
Release Notes
1.15 (26.01.2017)
The solution was so easy...
# fixed epic bug, which has reportedly crashed the app ~600 times by now (!!)
1.14 (12.01.2017)
Finally made embedded videos fully accessible!
+ open embedded Videos in Browser, if they aren't recognized by the app
* some minor, but helpful improvements
1.13 (11.12.2016)
Watch out for this! We've added a bunch of functionality
+ open, play or cast found videos with any other App on your phone
+ added Playlist function to store your favourite videos (PRO only)
+ added a notification with playback controls
+ share video URLs
+ copy video URL to clipboard
+ open found videos in browser
+ added Android Nougat Multi-Window support
* URL input expands now for easier typing
* added new AdBlock Hosts-file links
* a bunch of improvements under the hood
1.12 (27.11.2016)
Browser Improvements
* added Popup Blocker to prevent rouge Ad-Redirects (Free & PRO!)
* improved browsing experience on single page apps like Vimeo.com
* some other minor improvements
# fixed many crashes
1.11 (05.09.2016)
Reducing Annoyance
# fixed annoying crash in Free Version
# fixed annoying bug with Chromecast first-time-use
# fixed another 2 minor bugs
* Added Spanish translations (special thanks to Antieco from XDA!)
* updated Amazon Fling SDK to 1.3.0
1.10 (19.8.2016)
One for the performance!
~ improved overall performance - it starts quicker, gets stuck les, is more reactive and smoother to use
- removed experimental DLNA-support to maintain compatibility to older devices
1.9 (13.08.2016)
Big Bug Sweeping!
# fixed crashes with Google Cast and Amazon Fling
# fixed issues with URL Autocomplete
# fixed crashes on KitKat
# fixed bug in sending feedback
# fixed DLNA/UPnP finding unproper devices (experimental - PRO only!)
# improved performance in many ways
+ added support for ChromeOS incl. old Chromebooks
* updated English localization (special thanks to NP from XDA)
1.8 (02.08.2016)
Better a big one! + Open links from other app's Share-Function directly
+ Improved Video Detection to find Videos embedded in iframes (that's some!)
+ Added experimental DLNA/UPnP-Support
# Bunch of small fixes
1.7 (30.07.2016)
The "unloved by Google"
+ Added Autocomplete to URL Input for a faster browsing experience
+ Added Splashscreen, following the Android Development Patterns
- Ouch... Artificially removed Youtube support, as Google rejects the App otherwise. Still works if you get it via Amazon App Store!
1.6 (15.07.2016)
New & Improved!
* Added support for Instagram, Vimeo and Vid.me
* Improved AdBlocker
* Decreased the number of ads in the Free Version
* Usability tweaks

1.5 (28.06.2016)
Here we go!
* Added progressbar in controls for easy seeking in long videos
* Improved video detection algorithm to support even more sites
* Improved support for live streams (HLS)
1.4 (24.05.2016)
Thanks for the Crash Reports guys, I managed to fix all but one, which is already reported to the Google Cast team.
1.3 (26.04.2016)
Set Adblock enabled if it was enabled before (Pro), removed unnecessary Bluetooth permission, further improved Tablet version
1.2 (18.04.2016)
Fixed issues with Amazon App Store
1.1 (15.04.2016)
Integrated Crash-Reporting, changed faulty Icons on Tablet
1.0 (14.04.2016)
Hello World, it's Cast Controller! Everything fits and is working, let's roll!
Privacy Policy
Cast Controller does not collect any information related to your person and we have no intentions to do so. However, we use certain third-party-services you should know about:
Amazon Mobile Ads
Google AdMob
Google Analytics
Google In-App Billing
Microsoft HockeyApp (Crash-Reports)
Please refer to the corresponding Privacy Policies of
Google
,
Amazon
and
Microsoft
for further information.
Imprint
Medieninhaber:
xTools by Martin Kainzbauer
Einzelunternehmen
Hlawkagasse 10/4/68
A-1100 Wien
E-Mail:
apps@xtools.at
Mitglied der WKÖ
Unternehmensgegenstand: Dienstleistungen in der automatischen Datenverarbeitung und Informationstechnik
Erklärung über die grundlegende Richtung des Mediums ("Blattlinie"): Informationen zur Android-App "Cast Controller"